We've introduced a new way to improve user experience on high profile shows for both our buyers and our sellers. This process is called pre-authorisation. Let's dig into this 🧐
What is this?
Pre-authorisation means that we'll take £5 as a warranty deposit for you to bid in a live show.
How does it work?
👉 For existing users
If you've placed at least 5 orders in 5 different shows, it means you're what we call a verified buyer. You also probably have a beautiful badge to show for it in the app.
Verified buyers can participate in auctions of high profile shows without having to perform any pre-authorisation.
👉 For new & non-verified buyers
If you are a new buyer on the platform wishing to bid in a high profile show, you will see a screen prompting you to go through pre-authorisation to start bidding in this specific show.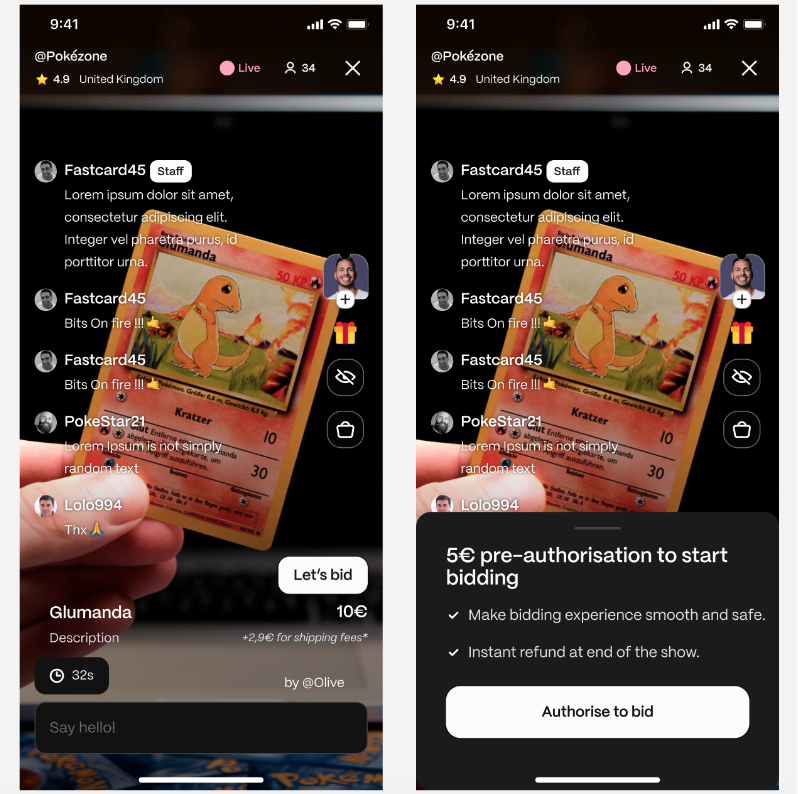 As explained, it means we'll take £5 as a warranty deposit — this amount will be refunded within 24 hours after the show. You will not be able to start bidding in these shows before you authorise the deposit amount.
Once authorised, however, you can participate in an auction without any delay.